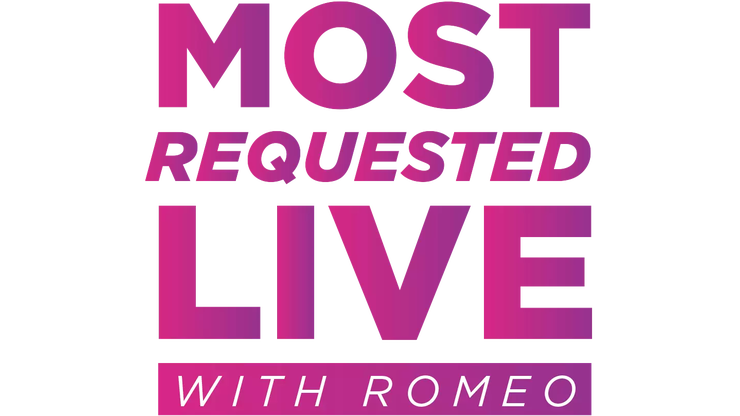 Formerly Saturday Night Online LIVE... Listeners have the ability to follow along with the show and be part of the action at any time. Whether its chatting with our celebrity stars, the show crew, making friends in the social network, choosing the next song that will played or voicing their opinion on air and online, listeners will be guaranteed they will truly be a part of the show.
Romeo's Bio:
Hey now! Romeo here. Most Requested Live is a dream come true for me. I'm thrilled to be hosting a show like this after a long radio career that began when I was just 15 years old in small town, PA and led me to Nashville, Salt Lake City, Detroit, New York, Paris, and Philadelphia before I landed back in New York City. Back in the day I could only talk to you if you got through on the request line, so it's pretty cool to be interacting with fans all over the world on Facebook, Twitter, Skype, Ustream, Instagram, Vine & more! You can also hear me bringing you the top 20 songs of the week with a different celebrity host each weekend on the iHeartRadio Countdown!
When I'm not on the playing radio coast to coast, I'm busy as Vice President of Special Programming Projects for Clear Channel Media + Entertainment. I've adopted two honeybadgers (and they're pretty badass). In addition to all things radio, I'm really passionate about taco night, music I can dance to, Buzzfeed, and Beef!